The top recommended musicians
and bands in Columbia, CT.
If you are looking to hire a band or a
musician in Columbia or surrounding
towns of Lebanon, Franklin, Colchester,
Windham, Willimantic, Hebron we
highly recommend these artists and
organizations.
This is not an exhaustive list of musicians
in the area. However, these are musical
groups who we have experience working
with, who have important connections
to the local community and who have a
proven record of professionalism. When
you are hosting an important event,
planning a special celebration or running
a business where live music is a part of
your marketing then these qualities
along with great music really do make
a difference! Improve your live music
bookings with people you can trust.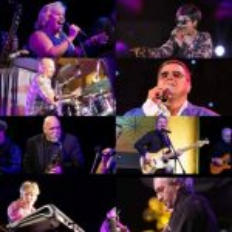 Shaded Soul Band
https://www.shadedsoulband.com/
Shaded Soul Band is based in Connecticut
and performs anywhere in New England at
weddings, corporate events, outdoor
concerts or any place there is a party
to be had. Their music spans many decades
and their repertoire includes R & B,
Motown, Funk, Soul, Jazz, Reggae,
Swing, Rock, Pop, Disco and Top 40.
They are a high energy, fun, versatile
band with a flair for style and
sophistication.
The band leader, Renee Prescott, is a
resident of Columbia and is very involved
with the community. Whether
volunteering at the polls on election
days, working with the local chapter of
soroptomist international or just out
helping friends and family she is never a
stranger to the local scene. Renee is known
by so many to be helpful and caring and her
attention to detail in everything that she
does is absolutly impeccable. She is a
wonderful reflection of all that is good
with our town.
Shaded Soul is a full 8 to 10 piece wedding
and event band and they bring a great
energy to their live shows. They
alltract a nice following to outdoor
events and they get people dancing.
Talk about audience loyalty - It is
common for couples who have had
Shaded Soul perform at their wedding
come back out to see and hear them
again and again! They really are
that good.
If you are looking for a large band with the
keyboards, the horns and the soulful singers
playing that funky, cool dance music we give
SSB the highest recommendation!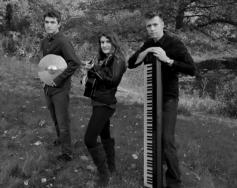 November Sound
https://www.novembersound.com/
November Sound is a band from Columbia,
CT. This mother, father and son musical trio
living in the woods of Connecticut creates
music with a sophisticated, alternative, indie
pop/rock sound. The November Sound band,
with keyboards, percussion and vocals,
provides a real sound alternative to
New England venues and crafts a real
alternative sound recognized around the
world.
Columbia's musical family of Melissa, Bill
and Will can be found all around town. Both
Melissa and Bill are well-known music
teachers in the public schools, volunteer to
help with music and sound at town events
such as Veterans' Day and Memorial Day
ceremonies and help with music at local
churches. Will earned his eagle scout with
Troop 162, completed a DCI tour and
performs with the UCONN drumline.
These three musicians can often be heard
entertaining locally at
Heartstone Farm & Winery, Lebanon
Green Vineyards, Arrowhead Acres,
Blackledge River Tavern and more.
November Sound performs as: a voice, keys
and ukulele duo; a voice keys and cajon trio;
a full trio with drums or a four or five piece
band with added guitars. With their own
signature artistic, subtle and cool indie
sound NS has developed a nice local
following at the vineyards, restaurants,
county fairs and festivals.
They truly are the sound that your
neighbors are talking about.
If you are looking for a smaller band, duo
or trio sound that is classy, jazzy and cool
we give November Sound the highest
recommendation!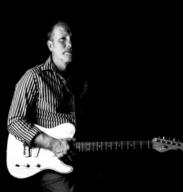 Jim Blair
https://jimblairband.com/
Songs about real life as seen through the
eyes of this working man. The highs, the
lows and everything in between. Jim Blair
is a solo musician from Columbia,CT. who
has been writing and performing in the
Connecticut music scene with various
groups since the early 80's.
Jim Blair is well known thorughout the
Columbia area. Besides being an expert
landscape contractor and stonemason, he is
a family man who cares deeply for his
community. Jim volunteers with the
Columbia Lions Club, the Leos, the Boy
Scouts and even organizes fundraisers to
help local charities and churches in the
area. The Columbia Leo's kids talent show
that he organizes is a yearly event that
has become a tradition in the community.
In addition to all of his volunteer work
Jim can be heard performing at Columbia
town events, Lakeview Restaurant,
Heartstone Farm & Winery and more.
Jim Blair performs as: a guitar and voice
soloist; a percussion, guitar & voice duo;
a guitar, bass & voice duo and at times a
larger band. Jim has developed a good
following in the local area as he is well
known for his volunteer work, his highly
respected landscaping business and
his great music.
If you are looking for bluesy, country, folkie,
rock kind of acoustic music for your event
we give Jim Blair the highest
recommendation!